| Hyundai IT
Hyundai IT has over 29 years of experience in display development and innovative display solutions. Based on a smart and reliable product design and commercial build quality, their products are well suited to today's business demands.
With reliability, supreme image quality and built-in future proof features, Hyundai IT are offering more than just a display.
This can be seen in their flagship range of outdoor LCD displays designed for all weather conditions and with features including IP65 / IP66 weatherproof rating, high brightness, high TNI LCD for use in direct sunlight, auto brightness sensor, AR coated laminated protection glass and intelligent cooling and heating system without the need for an air conditioner.
Other display products in their range include high brightness window displays, videowall monitors and touchscreen / interactive board solutions.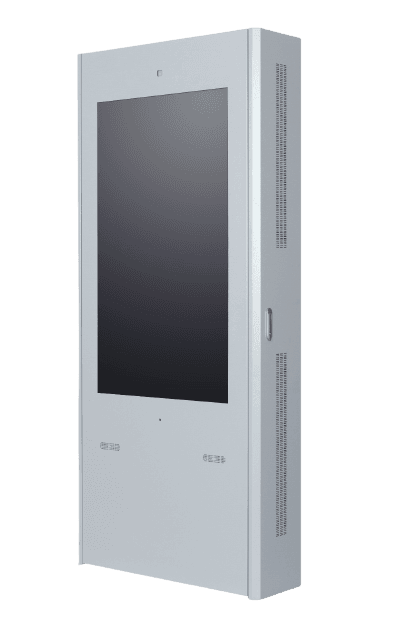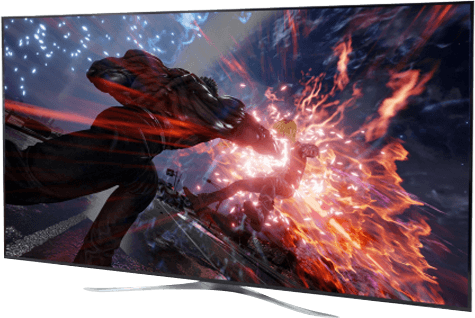 | AUO Corporation
Founded in 1996, AUO is an enthusiastic, technology-driven company, delivering products and solution services that advance the frontier of innovation for display, system solutions, industrial intelligence, healthcare, and energy. 
From our foundation as a world-leading innovator in display technologies and solutions, our global group is diversifying across numerous vertical markets and industries, offering trusted expertise and proven technical know-how in a growing range of business areas.
Through AUO, our clients and partners access next-generation technologies and smart vertical solutions that stride beyond today's cutting edge, opening up new opportunities for industries, markets, and end-users.
| AUO Display Plus
AUO Display Plus is the industrial and commercial display subsidiary of AUO Corporation, offering a complete end-to-end TFT LCD manufacturing and service. AUO Display Plus picks up the baton from AUO, leveraging 20 years of experience to provides a comprehensive range of component LCD modules to customers worldwide. This can be seen from their general display range with ultra-high resolutions, sunlight reliability and long product life targeted at applications including point of sale, kiosks, industrial computers, factory automation and medical equipment.
The Public display range covers larger display sizes from 21.5" to 86" with ultra-high resolutions, ultra-high brightness for outdoor use, curved, TARTAN (ultra-wide) and integrated touch panels. These are targeted at applications including digital signage, commercial displays, and transportation information systems.
| Abon
Abon Touchsystems has been manufacturing touch panel overlays for over 10 years. Their standard range of product include touch technologies such as 5-wire resistive, zero bezel resistive and projected capacitive. Customisation of touch panels are also welcome with options such as screen printing and logos.
 | AD Metro
Established in 1988, AD Metro has been designing and manufacturing touchscreen solutions for customers around the world. Advancing the company's commitment to produce leading edge touch technology, AD Metro's flagship product is its patented ULTRA technology, the industry's first pressure activated flexible glass touch sensor. This revolutionary enhancement to resistive type sensors delivers the most durable, usable, and cost effective touch sensor available on the market today. Contact us for more information on their range of ULTRA glass resistive touchscreen sizes and matching touchscreen controllers. Other touchscreen technology options include surface capacitive, surface acoustic wave, and projected capacitive PCAP.
 | AD Link
ADLINK is one of the world's top 3 suppliers for embedded computing products. They have a wide range of product portfolios from embedded boards, industrial motherboards and PCs, GPU and Networking products through to openframe and industrial monitors, all designed and manufactured in-house.
Headquartered in Taiwan, ADLINK has global operations around the world and with design and technology Centers in the U.S., the Pacific Rim regions and Germany, ADLINK is a technology-leading platform provider in the embedded computing industry.
| Global Display Solutions (GDS)
For over 30 years, GDS has provided customised display products, solutions and services to a wide range of clients across diverse markets. They have pioneered solutions and display enhancement technologies such as sunlight readable displays, large screen optical bonding and thermal management systems for outdoor applications. Whether you are looking for display enhancements or a full IP rated outdoor video monitor, we will have the solution for you.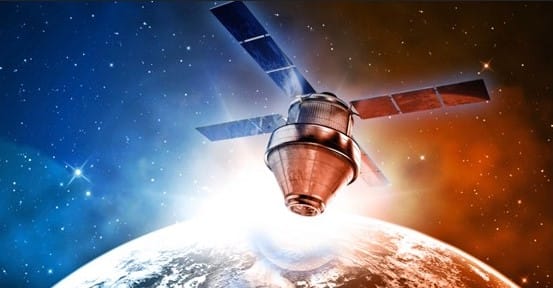 | LG
LG is a global pioneer in the display industry with their range of feature packed digital signage and commercial TV products. They service all specifications with their essential, standard and premium commercial monitors and now include OLED in their signage lineup.
 | Litemax
Litemax Electronics was founded in 2000 and introduced the world markets to their expertise in LCD backlight systems based on their Advanced Brightness Technology. With strong R&D and manufacturing, Litemax's mission is to offer innovative high brightness LCD products.
This can be seen in their range of high brightness Durapixel and ultra-wide aspect ratio Spanpixel displays.
The core markets for these displays include digital signage, public transport advertising, public information kiosks and military displays.
For applications requiring outdoor IP rated waterproof and sunlight readable outdoor video monitors, Litemax offer their Navpixel marine grade range of displays. An inbuilt PC can also be included making a total weatherproof panel PC solution.
| SHARP
Since the invention of the Ever-Sharp mechanical pencil in 1915, Sharp has constantly been striving to develop new technologies and products to meet the needs of the future. These include the development of the world's first transistor calculator in 1966 and the first LCD calculator in 1973.
Through their development and advancement of LCD technology, Sharp's LCD lineup for industrial and signage applications feature technologies such as ASV (Advanced Super View) for wide viewing angles from any direction and IGZO for high resolution 4K with high luminosity. Sharp also have a range of small sized pixel memory LCDs from 0.99 to 4.4". These displays work on reflectance, are driven by serial and have a low power consumption, making them highly suited to wearable and mobile terminal devices.
For complete display solutions, Sharp have a range of commercial LCD monitors and interactive whiteboards.
 | PHILIPS
Whatever your application, Philips digital signage solutions have a broad range of professional commercial displays dedicated to meet the highest quality standards and operational excellence. Sizes are available from 10" up to 98" and for creating multi-screen large displays, Philips have their X-line Videowall panels with ultra-narrow bezels of 0.88mm when multiple units are combined. These are suitable for a wide range of installations ranging from boardrooms to shopping centres.
For hotel and hospitality installations, Philips have a dedicated range of TVs with tailored features.
 | SAMSUNG
Samsung is always at the cutting edge of technology with their Smart Display, LED and commercial TVs on offer. They are designed with the user in mind and are optimised to suit a broad range of applications.
| Emerging Display Technologies (EDT)
Emerging Display Technologies, established in 1994, has grown into a multinational company developing display and touchscreen solutions. From early product development to leading design capabilities to control of manufacturing and production, EDT adheres to the principles of never compromising on quality and striving for excellence.
Their products range from capacitive touch overlays to TFT LCD modules to touchscreen displays with embedded controllers and are used worldwide in commercial and industrial products.
 | Digital View
Since 1995, Digital View has been the leading LCD controller designer, manufacturer, and solution provider for application specific display systems as well as non-consumer indoor & outdoor LCD monitor manufacturers around the globe.
Ranging from the entry level DT-1920 and popular ALR-1400V2 to the high end SVX-4096 (supporting 4K LCD modules), there is a model to suit your requirement. Together with Digital View's wide range of accessories, including LVDS cables, OSD boards, IR remote control and HD-SDI inputs to name a few, we can support you with a full 'plug and play' display kit.