We offer a wide range of commercial lcd monitors from trusted brands such as Hyundai IT, Philips, Samsung and LG for all your indoor display requirements. Contact us with your specific requirements and we can filter and put forward the most suitable options for your project. There are specialised models with integrated touchscreen and ultra-narrow bezel video walls to build up large scale digital displays.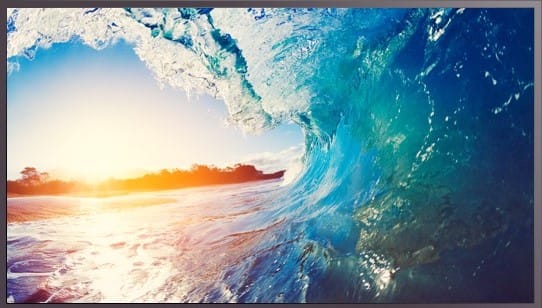 High brightness window displays
Our high brightness window displays are designed for indoor digital signage installations where direct sunlight / high ambient light presents an issue. Some sample installation sites include outside facing windows which get direct sunlight such as in Real Estate, Quick Service Restaurants (QSR) and Retail shopfronts. Through smart design and the standard included features, you have a reliable and purpose-built sunlight readable solution.
Indoor kiosks are a great way to advertise products and provide information, using only a small footprint of floor space. They can be dual sided to maximise capture of foot traffic, portable so they are not fixed to the one location and have touch added to make them interactive.
Interactive Touch Monitors
For an upgrade to productivity and efficiency in your boardroom or classroom, consider adding an interactive touch monitor. Besides being a large touch monitor replacing the traditional whiteboard, there are built in smart features and applications to improve workflow and connection to other devices.