| SHARP
Since the invention of the Ever-Sharp mechanical pencil in 1915, Sharp has constantly been striving to develop new technologies and products to meet the needs of the future. These include the development of the world's first transistor calculator in 1966 and the first LCD calculator in 1973.
Today, Sharp have a wide range of electronic components including Optoelectronics/IR devices, RF components and TFT LCD modules. Through their development and advancement of LCD technology, Sharp's LCD lineup for industrial and signage applications range from 3.5 up to 90" with models featuring technologies such as ASV (Advanced Super View) for wide viewing angles from any direction and IGZO for high resolution 4K with high luminosity. Sharp also have a range of small sized pixel memory LCDs from 0.99 to 4.4". These displays work on reflectance, are driven by serial and have a low power consumption, making them highly suited to wearable and mobile terminal devices.
For complete display solutions, Sharp have a range of commercial LCD indoor & outdoor video monitors and interactive whiteboards / touchscreens starting at 20″ up to 90″. We also support Sharp's range of air purifiers featuring plasmacluster technology for home and office use.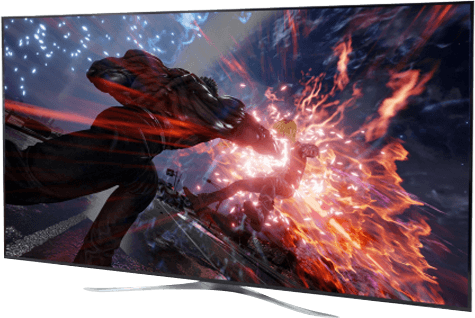 | Au Optronics
Our aim is to support Australasian users of electronic components and digital signage by AUO are one of the largest manufacturers of TFT LCD panels in the world and as a global leader in development, are able to provide a full range of panels to suit any kind of display application. Their general display range for industrial applications range from 2.4 up to 24" and include their ultra wide aspect ratio displays. For large size PID (use in public information displays), sizes are available up to 75". There are specialised AUO LCD models for use in videowalls (narrow bezel), kiosks (thin dual sided) and outdoor (high TNi, high brightness 2,500nits) applications.providing a range of high quality products and outstanding customer service.
| PHILIPS
Whatever your application, Philips digital signage solutions have a broad range of professional displays dedicated to meet the highest quality standards and operational excellence. Sizes are available from 32 up to 98" and feature innovations such as Ambilight (projection of an extra wide glow from two sides of signage display for an immersive viewing experience) and Memory Cache (backup media content on the internal storage is played in case of network failure when streaming online content). For creating multi-screen large displays, Philips have their X-line Videowall panels with ultra narrow bezels of 3.5mm when multiple units are combined. These are suitable for a wide range of installations ranging from boardrooms to shopping centres.
For hotel and hospitality installations, Philips have a dedicated range of TVs with tailored features.
| Digital View
Since 1995, Digital View have been the leading LCD controller developer, manufacturer and solution provider for application specific display systems as well as non-consumer video display and indoor & outdoor video monitor manufacturers around the globe.
Ranging from the entry level DD-1920 and popular ALR-1400 to the high end SVX-1920 and SVX-3840 (supporting 4K LCD modules), there is a model to suit your requirement. Together with Digital View's wide range of accessories, including LVDS cables, OSD boards, IR remote control and HD-SDI inputs to name a few, we can support you with a full 'plug and play' display kit and openframe LCD.
For a complete signage solution, Digital View have a range of integrated PopStyle and Videoflyer displays as well as solid state media players.
 | Litemax Electronics
Litemax Electronics was founded in 2000 and introduced the world markets to their expertise in LCD backlight systems based on their Advanced Brightness Technology. With strong R&D and manufacturing, Litemax's mission is to offer innovative high brightness LCD products.
This can be seen in their range of Durapixel (high brightness 6.5 to 47" LCDs) and Spanpixel (wide aspect ratio 9.98 to 49.5" LCDs) displays.
The core markets for these displays include digital signage, public transport advertising, public information kiosks and military displays.
For applications requiring outdoor IP rated waterproof and sunlight readable outdoor video monitors, Litemax offer their Navpixel marine grade range of displays. An inbuilt PC can also be included making a total weatherproof panel PC solution.
| GDS
For over 30 years, GDS has provided customised display products, solutions and services to a wide range of clients across diverse markets. They have pioneered solutions and display enhancement technologies such as sunlight readable displays, large screen optical bonding and thermal management systems for outdoor applications. Whether you are looking for display enhancements or a full IP rated outdoor video monitor, we will have the solution for you.
 | Hyundai
Hyundai has over 29 years of experience in display development and innovative display solutions. Based on a smart and reliable product design and offering a load of optional features, this makes their products suitable for today's business applications.
With reliability, supreme image quality and built in future proof features Hyundai IT are offering more than just a display.
This can be seen their flagship range of outdoor LCD displays designed for all weather conditions and with features including IP65 / IP66 weatherproof rating, high brightness, high TNi LCD for use in direct sunlight, auto brightness sensor, AR coated laminated protection glass and intelligent cooling and heating system without the need for an air conditioner.
Other display products in their range include high brightness window displays, videowall monitors and touchscreen / interactive board solutions.
| EDT
Emerging Display Technologies, established in 1994, has grown into a multinational company developing display and touchscreen solutions. From early product development to leading design capabilities to control of manufacturing and production, EDT adheres to the principles of never compromising on quality and striving for excellence.
Their products range from capacitive touch overlays to TFT LCD modules to touchscreen displays with embedded controllers and are used worldwide in commercial and industrial products.
 | AD Metro
Established in 1988, AD Metro has been designing and manufacturing touchscreen solutions for customers around the world. Advancing the company's commitment to produce leading edge touch technology, AD Metro's flagship product is its patented ULTRA technology, the industry's first pressure activated flexible glass touch sensor. This revolutionary enhancement to resistive type sensors delivers the most durable, usable and cost effective touch sensor available on the market today. Contact us for more information on their range of ULTRA glass resistive touchscreen sizes and matching touchscreen controllers. Other touchscreen technology options include surface capacitive, surface acoustic wave, and projected capacitive PCAP.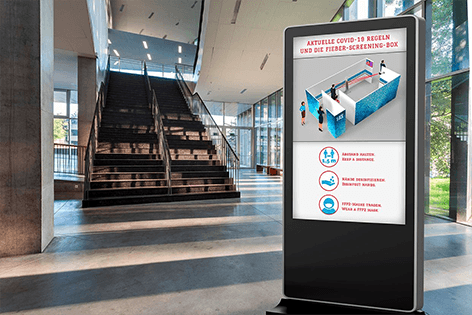 | Gunze
Since 1985, Gunze has not only maintained its presence in a competitive touchscreen market but has expanded its products actively. Touch panels are the main product of Gunze and are applied to applications such as POS, medical and ATM devices and are available in both capacitive and resistive technologies.
 | Endicott Research Group
Endicott Research Group has been providing power solutions for LCD backlights since 1979. They design and manufacture their own magnetic components and understand the importance of matching exactly the right power supply to your display.
Their range of product include a wide range of DC-AC inverters for powering CCFL backlit LCDs and Smart Force™ LED drivers for LED backlit LCDs. For a complete backlight solution, ERG have LED rails with their proprietary thermal management design.
If you have a backlit LCD, ERG has the inverter or driver to match it so you get optimal brightness, maximum lamp or LED life, and dependable performance.
 | Abon Touchsystem
Abon Touchsystems has been manufacturing touch panel overlays for over 10 years. Their standard range of product include touch technologies such as 5-wire resistive, zero bezel resistive and projected capacitive. Customisation of touch panels are also welcome with options such as screen printing and logos.